Your Cat Magazine June 2019
---
Issue Media
Issue Meta Data
Issue Number:

89

On Sale:

15/05/2019

Digital Edition:

£3.99

Print Edition:

£0.00 (plus postage)
Issue Summary
Inside the June issue, find out all about cat trackers and how you can keep your cat safe and discover their secret life! Meet the cat that is happily travelling the world with her owner, 10 things you didn't know about fleas, ticks, and worms, and who do you trust with your cat when you go on holiday? Plus, our new grooming series, the welfare issues of flat-faced cats, and over £1,250-worth of freebies up for grabs!
On Sale: 15/05/2019
---
Why Not Subscribe?
Ensure you never miss an issue of your favourite magazine by taking out a great value subscription.
---
What's in this Issue?
There isn't a day goes by that I don't hear or read about an owner's plea to find their missing cat, or spot a heart-warming tale in the news about a cat who has finally rocked up after going missing for months — and sometimes even years!
So, it's not hard to understand why some owners choose to keep their cats indoors, enabling them to keep a watchful eye on them. While some cats are very accepting, and even prefer, this way of living, some protest loudly and would be miserable if kept confined to the four walls of their house.
These kitties prefer to use their homes as a base, and enjoying prowling the streets and frolicking through fields instead — or so we think. But what if there's more to our cats' outdoor adventures than meets the eye? What if they have their own routine that we know nothing about?
This issue, we are looking at cat trackers and what they can offer cat lovers. So whether you're concerned about what your cat is getting up to when they're not around, interested in finding out how far they roam, or suspect that their growing waistline is due to them charming their way into your neighbour's house for another dinner, a cat tracker could prove a worthwhile investment!
We spoke to a couple of owners who say that cat trackers have certainly made their lives easier. Turn to page 14 to get stuck in.
Enjoy this month's mag!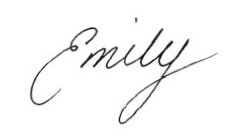 Emily Wardle, Editor