Your Cat Magazine September 2018
---
Issue Media
Issue Meta Data
Issue Number:

80

On Sale:

15/08/2018

Digital Edition:

£3.99

Print Edition:

£0.00 (plus postage)
Issue Summary
Inside the September issue you can read all about modern-day sea-loving feline, Salty the Turkish Van, who is a vital crew member onboard his owners' yacht, the great debate — should microchipping be compulsory? Place your votes in this year's Your Cat Product Awards, meet the 'Britain's Got Talent' star who is trick training her kitten, and find out all about the Norwegian Forest Cat.
On Sale: 15/08/2018
---
Why Not Subscribe?
Ensure you never miss an issue of your favourite magazine by taking out a great value subscription.
---
What's in this Issue?
If you have a cat who has bundles of energy, and can't get enough of playtime, have you ever considered the idea of trick training? This month, we went along to meet Lucy Heath, who you will recognise as being a finalist in the 2016 series of 'Britain's Got Talent' for her amazing canine performances. And now she has a new addition of the feline sort — a beautiful Oriental Shorthair called Bab y! On page 14, she explains how she has begun Baby's trick-training education, and shares her top tips so you can give it a go a t home too. We'd love to hear how you get on!
It's a commonly held belief that cats aren't huge fans of water, so you might be surprised to read about seafaring cats in our ongoing Top 10s series (page 20) — we're taking a look at how cats have been welcome onboard ships as prized passengers over the years, and even considered lucky charms in some cases. On page 62, you can also read about a modern-day sea-loving feline, Salty the Turkish Van, who is a vital crew member onboard his owners' yacht.
There is also an unexpected, underlying theme this month of cats who seem to enjoy sabotaging their owners' sleep patterns — check out James and Binx's column (page 55) and Peter Neville's feature (page 36) to see if these cats' nocturnal antics make you laugh as much as they did us!
This month also sees the launch of our prestigious annual Product Awards, which offer you the chance to nominate your favourite feline products — every reader who votes will also be in with the chance of winning a top prize, so what are you waiting for? Turn to page 29 to cast your votes.
Elsewhere in the magazine, there's plenty going on. We've got an exclusive short story, a round-up of the latest feline news, a rundown on the latest cat toy on the market (tried and tested!), a feature all about how you can get involved in this year's Wetnose Day — and that's just a taste of what's in store for the September issue.
Enjoy!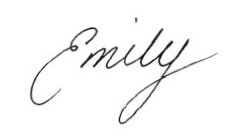 Emily Wardle, Editor