With Christmas trees popping up in living rooms and lights being switched on already, it's clear that the nation is longing for that Christmassy feeling to start as soon as possible this year, no doubt hoping it will help put an end to a dreadful 2020.
According to research by leading petcare brand Bob Martin, online search trends for Christmas trees are up by a third this week, compared to the same period last year.
And although cosying up our homes early over lockdown in eager anticipation of Santa's visit is something we can all look forward to, a more sinister Christmas guest could be paying a visit over the festive season.
This might conjure up a mental image of the Grinch, however research suggests buying a real tree could in fact see us welcome up to 25,000 bugs into our homes.
Although the vast majority of creepy crawlies found in the branches are completely harmless to humans, such as aphids, spiders and moths, Bob Martin is advising everyone with a real tree to check it twice, because blood-sucking ticks could be lurking in the branches, potentially proving dangerous for us and our pets.
Usually, ticks hibernate over winter, however our centrally heated homes have created a cosy Christmas haven for ticks to re-emerge from their dormant state and latch onto an unsuspecting cat or dog relaxing under the branches. The Norwegian Institute of Public Health suggests that they receive alerts every Christmas about ticks in trees, which can cause Lyme Disease if left untreated.
Fleas can be an even bigger problem for our homes over the festive period, with Bob Martin warning a series of mild winters in recent years has swelled the population, meaning infestations are increasingly common.
With one female flea able to lay up to 50 eggs a day, Bob Martin is highlighting homes most at risk are those with pets which haven't been treated with flea and tick products. And with high rates of infestations in the run up to Christmas, the brand is warning pet-owners to exercise both caution and action against the disease carrying critters.
Content continues after advertisements
Julie Butcher, Head of Marketing at Bob Martin, gives some top tips on how you can both avoid and remedy the problem to ensure your family has a comfortable Christmas.
Julie comments: "Although a lovely Norwegian spruce tree is the epitome of a traditional family Christmas, there's every chance the tree could be harbouring ticks and other unwanted visitors over the festive period, which could come into contact with you and your pets.
"The optimal temperature for ticks and fleas is between 21°C and 29°C, which also happens to be the optimum temperature for our cosy homes, too - so it's important to make sure you're treating your pet and your home over the winter months to avoid parasite infestations.
"One way you can solve the problem in the home is by spraying soft furnishings with a home Flea Spray. If you've bought a real tree, you can even spritz your spruce before bringing it into your home with a pesticide free spray, which will control fleas and ticks for up to a month!"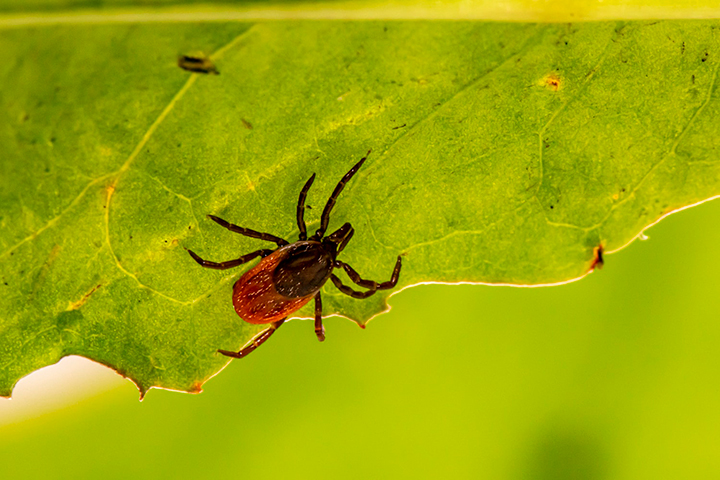 Bob Martin's top tips on avoiding flea infestations:
Give instant relief with Bob Martin Clear Flea tablets (available for dogs and cats) that starts killing fleas within 15 minutes and kills 100% fleas within 24-hours.

Follow up with Bob Martin Clear Home Spray Plus: kills fleas and their eggs in the home and prevents re-infestation for up to 12 months.

In the meantime, wash your pets' bedding over 40⁰c, vacuum wherever you can (as well as your car), paying attention to warm, dark, protected areas - a flea's idea of a perfect home!

Use Bob Martin Clear Plus Spot On: kills fleas and their eggs on the pet and in the immediate surroundings and prevents re-infestation.

Guard against flea-borne worm infestation with Bob Martin Clear wormers for dogs and cats, as fleas are the main transmitters of worms.

Re-spray the home, if you wish, after a few days, try steaming hard floors and tiles, and don't forget to move and clean under your furniture.

And if you're ever worried about your pet's health or welfare, ensure you take them to see a vet.
For more information on Bob Martin as well as tips and advice on managing fleas, ticks and worms, please visit www.bobmartin.co.uk
---
Content continues after advertisement